☗
non
quadrilateral
[monument]





Centrepiece of my

Behind White Shadows

solo show
(Transfer Gallery NYC, 2017)
The Spomenik is a 3x4 meters large format sculpture, made out of triplex wood, painted white featuring projection mapped videos. The scultpure also hides a little cave in the back where visitors can play VR in peace.

A monument for resolutions that will never be.

The Spomenik is named after the brutalist monumental Spomeniks, historically commemorating "many different things to many people", such as Tjentiste and Ostra.

This Spomenik is dedicated to resolutions that are impossible, such as 'screen objects' (shards) and the not (yet) implemented possibilities non quadrilateral screens have to offer.

This installed shard is three meter high, hiding a VR installation behind, running

DCT:SYPHONING

. The VR is accessible from the back of the Spomenik. The projection on the Spomenik is partially a mapped live stream from the VR.

The Spomenik also features textures of the

Ec

ology of compression complexities

, of which the map was layed out in front.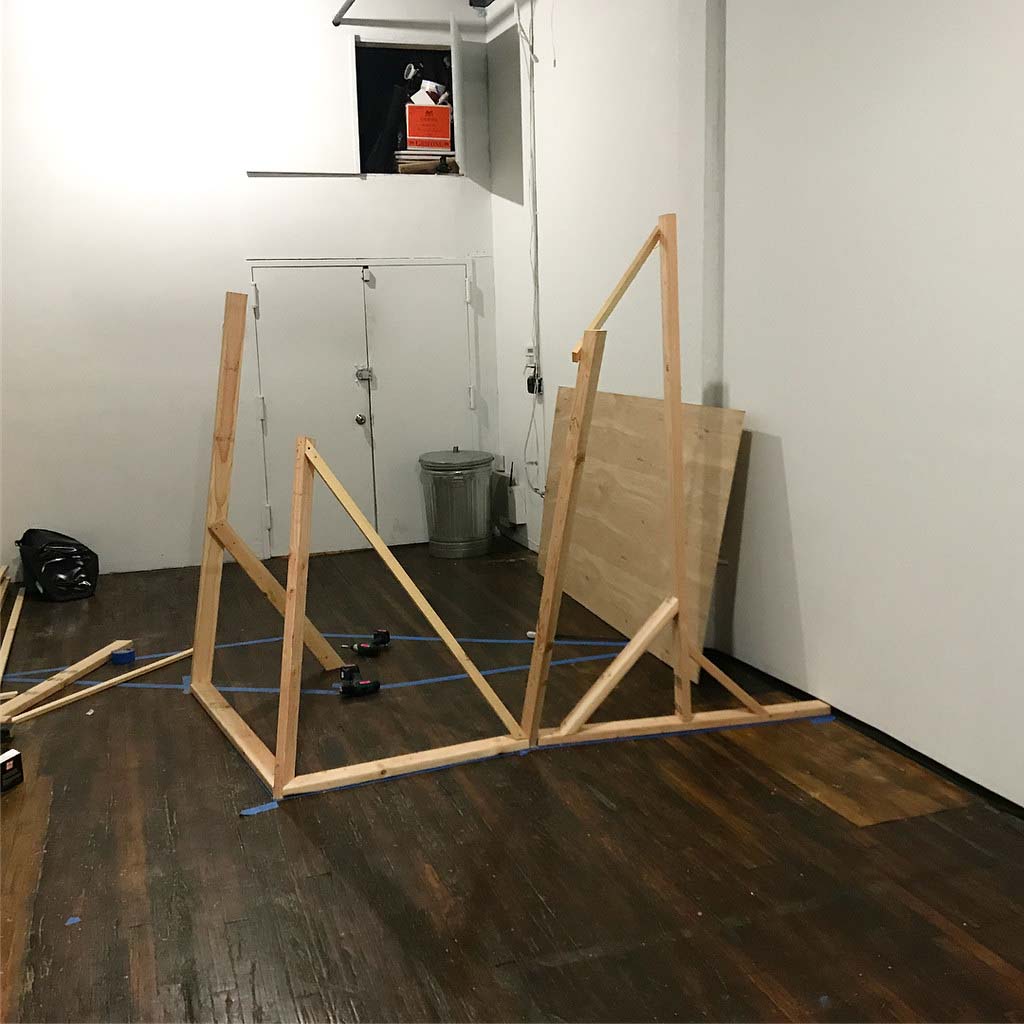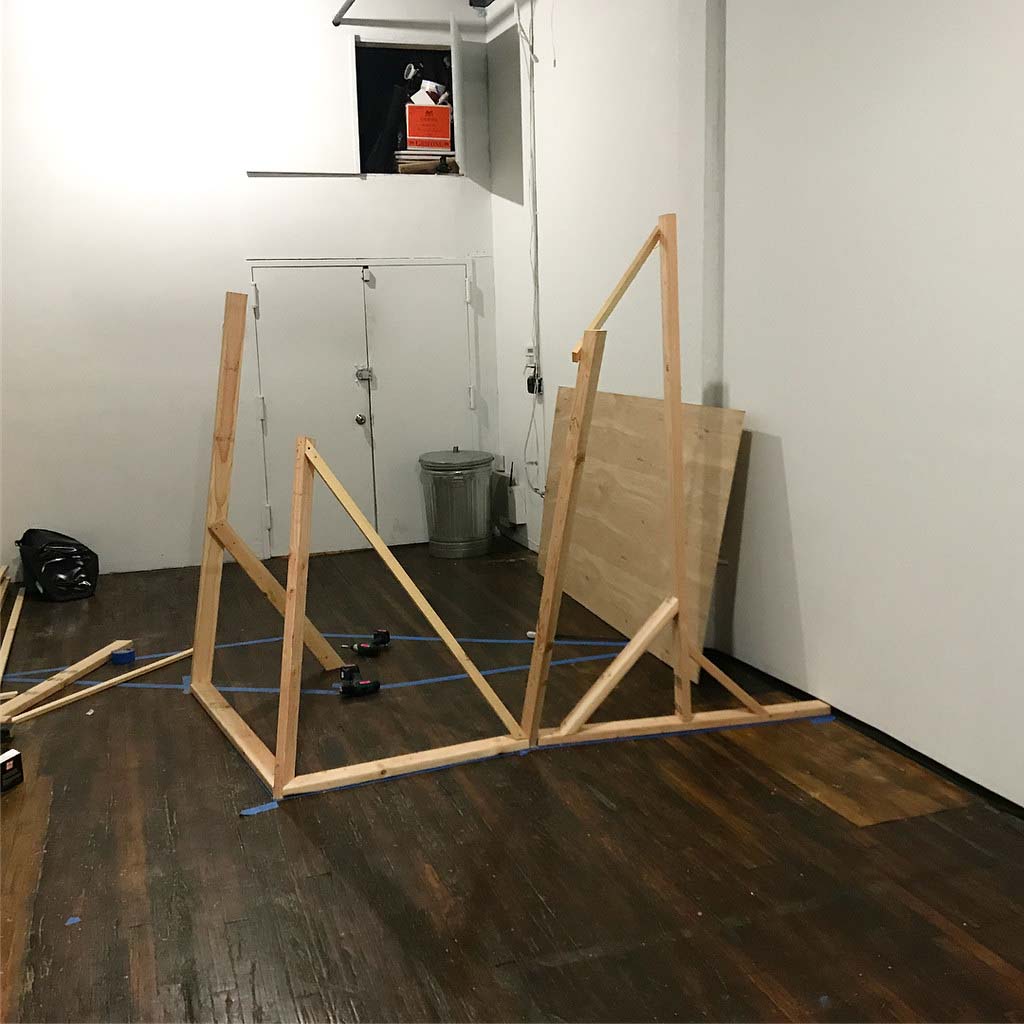 ︎
The Spomenik was build with the help of
Casey Bloomquist.